How It Works
Scroll across -->
Go ahead and browse our online marketplace. Full of the produce and products you love from the farmers and brands we believe in. Do your shopping whenever it suits you- add your products to the basket and place your order when you're ready.

Those groceries you chose... We'll place, pick and pack your order with love. Accompanied by a few high fives and feel good folk songs in the process.


Convenience goes beyond saving you time... It's having a trusted way to feel good about the food you're eating. We deliver via courier to your door. When it becomes viable, we want to deliver it in our own vans for increased flexibility.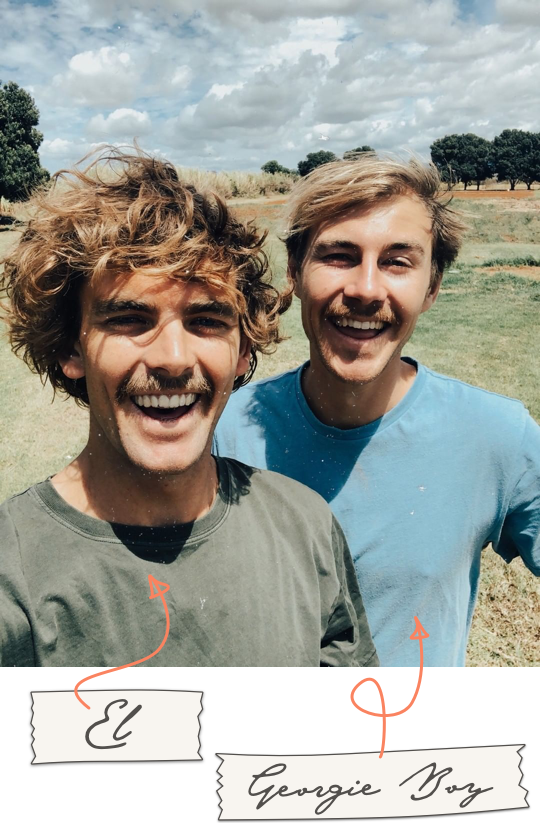 Our roots:
Creating an ethical supermarket
It all started with George's mum selling farm fresh produce, direct from the paddocks to the community. A road side shack, is all that was needed. It evolved into a health hub, where the dedicated would come to shop the freshest organic food.
Although a romantic notion, George could see that driving from farm to farm was impossible for most families. From this was spawned the idea of 'The Farm Folk'.
So it began... Two good friends set out on a journey to create a better supermarket. Merging the ethics of your local farmer's market with the ease and convenience of an online supermarket.
George & El are our names. We are housemates and buddies in business, and we are making it silly-simple to buy the best in local and organic food.
We like to call it fair dinkum food. Nothin' but the good stuff!
How we source
Scroll across -->
Every product containing meat, eggs or dairy is organic or free range, with animals allowed to express their natural instincts in a harmonious environment.
We want to support our fellow Australian farmers and friends. We always choose Australian fresh produce when we can. We will only ever buy overseas if it isn't available in our home country.
Our farmers follow sustainable and environmentally-sound farming techniques that preserve natural resources and help to enrich the soils for healthier animals and crops.
Fair dinkum food
We believe in only selling the best available food for you and your family. This means organic produce is the norm, farmers are treated fairly and animals with dignity. This not only produces a more wholesome and nourishing end product for you, but also helps you support a happier, healthier and more sustainable earth for future generations.
Fresher, tastier food for you. Nothin' but the good stuff. Now that's what we call a 'Yeehah moment'!