Core Sourcing Policies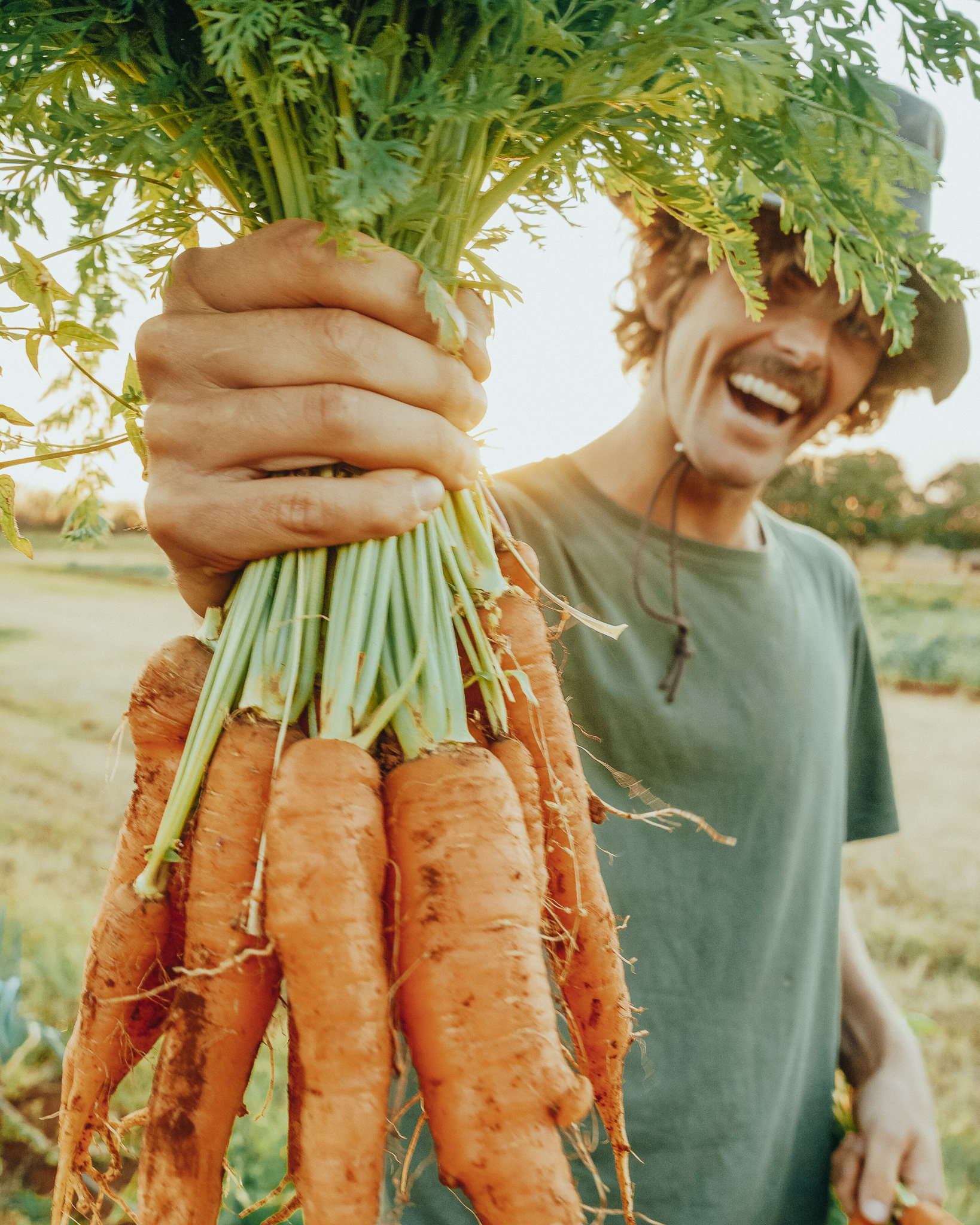 Local Whenever Possible
We source most of our produce from a trusted and nationally accredited wholesaler who have been long serving customers to local farmers throughout the east coast of Australia for decades. This allows us to bring you produce from closer to home which tends to be fresher, more seasonal, and decrease our carbon footprint.
While local food is the heartbeat of what we stand for, we have to be pragmatic about providing a reliable service and for that reason we know that some household staples simply aren't available from local sources, by piggybacking onto the wholesalers rapport and long standing relationships with farmers throughout all of Australia it provides us with the best opportunity to support local organic farmers throughout the whole country, when we have to look elsewhere to source products that match our quality standards. For this reason, we have to supplement our local selection with some carefully chosen products from elsewhere.
However we see this as a win-win for both end our customers and suppliers. Customers have more options and full transparency into where their food comes from so they can make informed choices, while our producers get to reach people who may have otherwise turned to conventionally produced food.
Natural Ingredients Only
We believe in real food, with no weird chemicals or additives. All el naturale produce and products full of wholesome goodness; while not everything is organic, you won't find any hydrogenated fats or artificial flavours, colours, sweeteners or preservatives in any of our food or beverages. While we will be supporting and encouraging more organic production every day; we also want to provide an opportunity to smaller scale local farmers and suppliers, to offer a wide array of choices in our stores. We want what's best for the health of our customers and our planet and we believe that's consistent of a natural whole foods diet; mostly organic, which we pride ourselves on providing.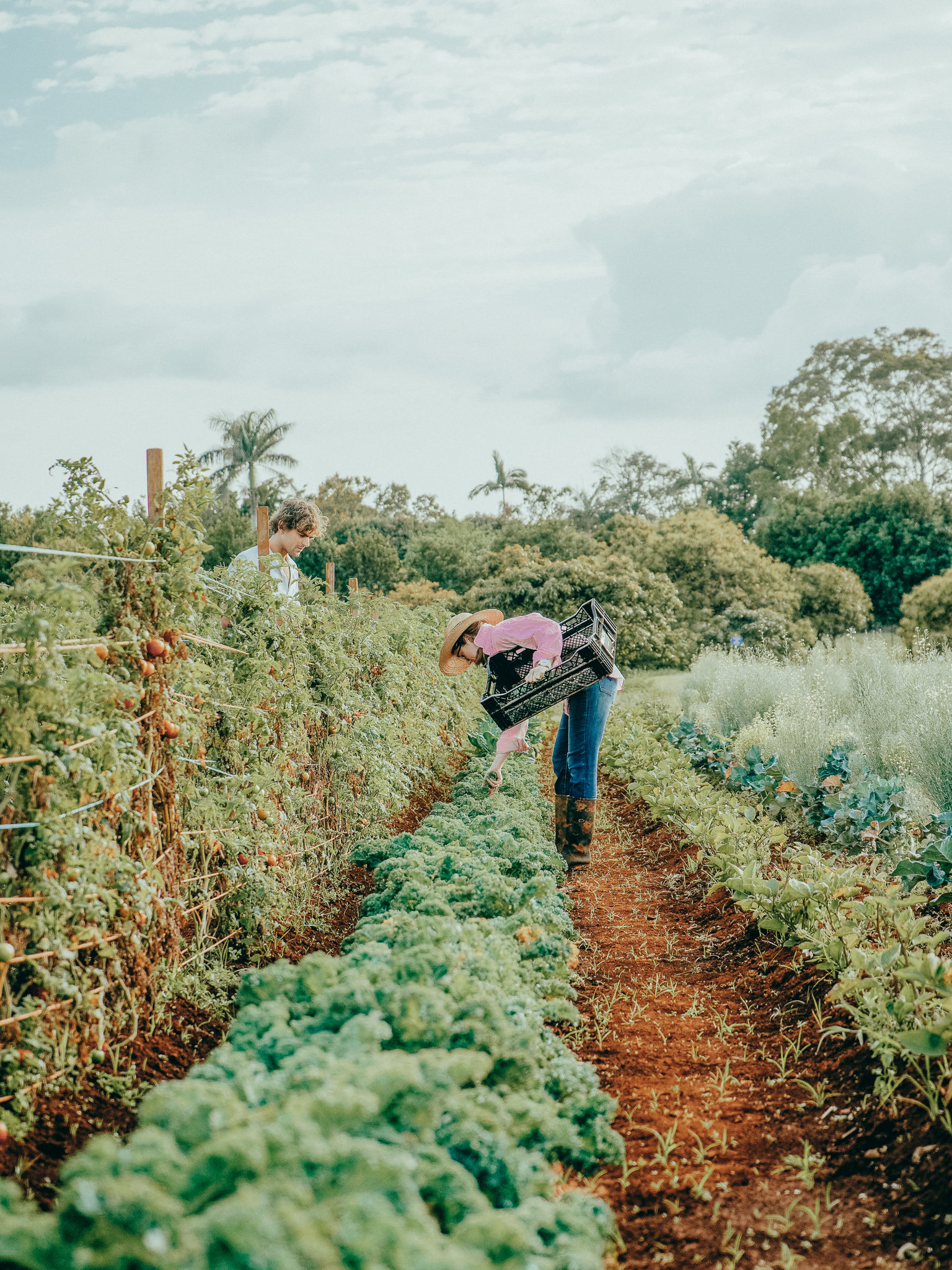 Animals Live the Good Life
We don't believe in cages or anything of the sort. All animals are completely free to roam and allowed to express their natural instincts in a harmonious environment. Clear sunshine skies, fresh organic meadows and clean feed for the duration of their lives.
Support Aussie Farmers
By partnering with an established wholesaler who has built rapport and long standing relationships with farmers throughout all of Australia; it provides us with the best opportunity to support local organic farmers throughout the whole country, who care just like you do. This allows them to carry on producing food in the best way possible for the animals, the environment and our health.
Don't Let Nature Go to Waste
Everyone involved in the process from the paddock to your dinner plate operates with our planet front of mind. Our farmers naturally utilise techniques that comply with sustainable and environmentally sound farming practise to preserve natural resources and help them to enrich the soils for more nutrient dense crops and healthier livestock.
Sourcing By Category
Fruit & Veg
Eggs & Poultry
Milk
Dairy
Bakery
Pantry
Fruit & Veg
All our growers are certified as organic by the Australian Certified Organic (ACO).
We always want to support Australian farmers and families. We believe it's the right thing to do, to support local farmers, so will always buy Australian unless a particular item is not available locally. We think the added variety of substituting (only when not available in Australia), helps people to do a full shop each week and enables people to buy local with less effort.
Eggs & Poultry
All eggs and poultry are completely free range with continuous access to the outdoors during the daytime and a roof over their head to sleep at night.
Milk
All our milk is taken from two dairy farms under the Barambah ownership; the Booba Sands and Minnel Property and is unhomogenised and bottled on site. By comparison, milk from the supermarket will be processed from hundreds of different herds and can be a couple of weeks old by the time you put it in your fridge.
All dairy herds are completely free to roam range and graze on over 5000 hectares of certified organic land.
Dairy
All cheese, butter and yoghurt is made via the help of Australian free-range dairy herds, all fed on organic pasture. Supermarket cheese, by comparison, will be made using milk from hundreds of different herds and fed a diet of cereals and soya.
We buy all our cheese via one of our wholesalers; who work closely with fantastic Australian family run cheesemakers Divine and Symonds Dairy.
Bakery
All fresh bread will have been made by hand, then cooked, cooled and sliced within hours of being delivered to your door, compared to so-called fresh supermarket loaves which are part-baked and frozen off-site, to be re-heated in store.
Sourdough loaves contain no more than four ingredients (flour, water, yeast, salt) That's it! The most popular supermarket loaves, by comparison, contain 10 ingredients.
All breads are made by humans and not a machine.
Pantry
We will only sell pantry products from brands who are using sustainable and environmentally friendly production methods.
For fresh products, we always support local producers. However, some pantry products we sell are from overseas producers. We will only do this if we cannot find a comparably amazing (regarding price & taste) local product of the same item.